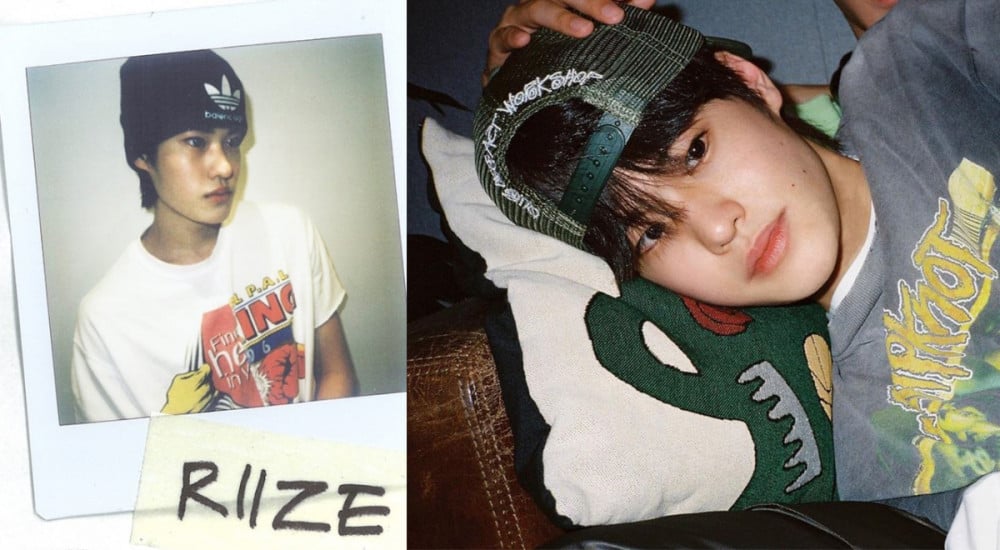 Along with the official introduction of all three "hidden" members of SM Entertainment's new 7-member rookie boy group RIIZE, numerous past, pre-debut photos of the soon-to-debut idols are flooding various K-Pop online communities. 
Of the three newly revealed RIIZE members, a select few involving member Sohee have become a heated topic of discussion.
According to K-netizens, a photo of Sohee and one of his friends (below) was taken at a "hunting bar" in Ansan. Also known as "hunting pochas" or "solo pochas", these establishments are known to market not only food and drinks, but also the potential "hook up" with other minglers.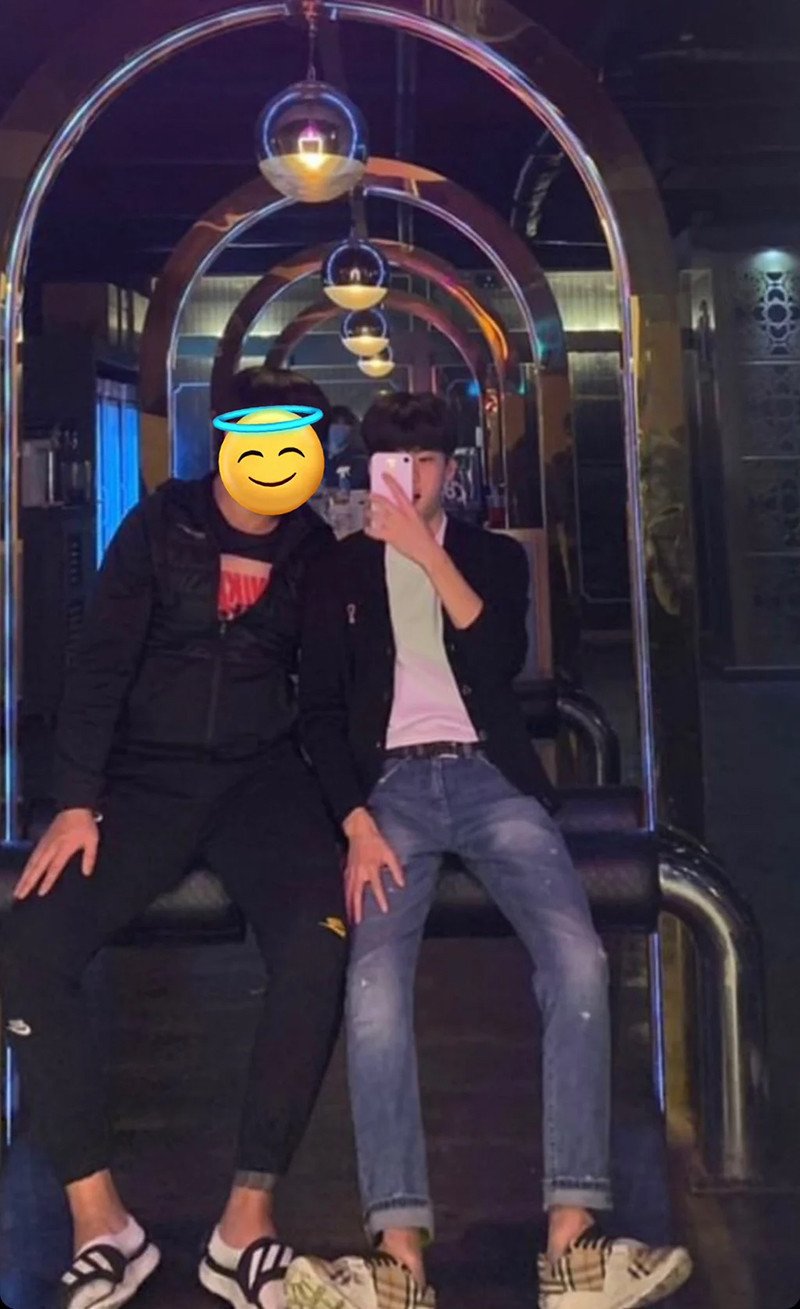 In another pre-debut photo, Sohee was seen posing outside the gate at Siheung Neunggok Elementary School with a group of his friends. 
What garnered attention was the commentary allegedly left by on the Instagram post, "Our [damn] starting place". (Here, the comment is a play on the word '시발점' [shi-bal-jeom] which means "starting point", by switching out the 'shi-' for 'ssi-' to combine the Korean curse word 'ssi-bal' with 'shi-bal-jeom'.) It is believed that the Instagram post belongs to a friend, not Sohee himself.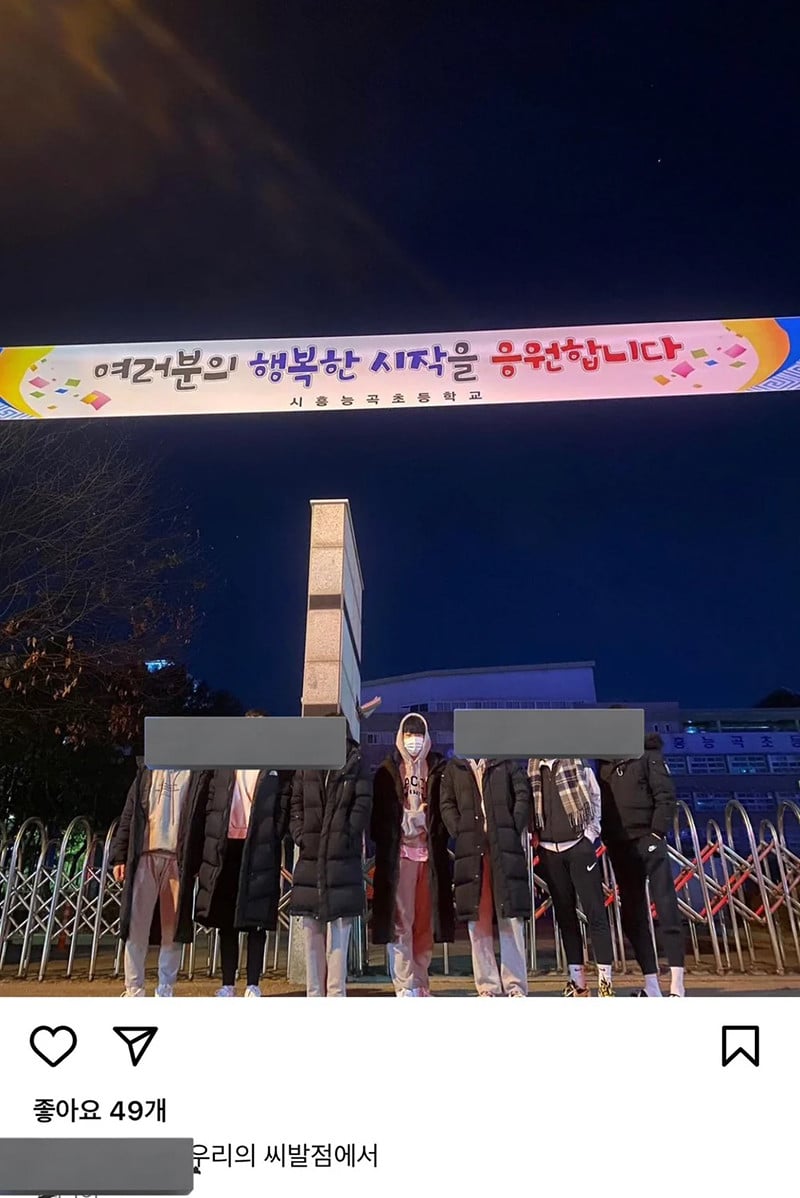 Some netizens reacted with comments like,
"Well if he went to the hunting bar as an adult, that's not necessarily a problem but… it's still a turn off if he's trying to debut as a K-Pop idol."
"He went when he was a trainee???"
"Just from these two photos, you can tell he messes around with his friends. Not suited for being a K-Pop idol."
"A K-Pop idol who goes to hunting bars? Pass."
"It's been literally a day and he's already causing trouble like this? It's always the mehh visual ones that make the most fuss."
"Well he obviously didn't go to the hunting bar to just eat and drink kekekekeke."
"If this is what's coming up a day after he was revealed, I don't have a good feeling about what more there is to come."
"Why is SM putting this troublemaking kid in a group with Sungchan and Shotaro TTTT."
"They better hope this is all there is, unless they want Kim Garam 2.0."
"Not just the hunting bar, but the Burberry shoes, his friends… they're all pretty clear hints about what kind of person he was."
Meanwhile, Sohee of RIIZE was born on November 21, 2003. He is described as a main vocalist of the group.