If you're a regular Popverse reader, and you like the things Popverse likes, chances are you've already seen the Scott Pilgrim Takes Off teaser released by Netflix (if you haven't, check it out above). And if that's the case, you probably let out just the teensiest squeal when you saw the names of the cast listed at the end. It's basically the entire lead cast of Scott Pilgrim vs. The World, all returning as their characters from the first film. But in all that excitement, did you happen to notice what over 50% of the cast has in common?
They're all superheroes or supervillains.
That isn't in the metaphorical sense, as in "They're all heroes for bringing this anime to life" or "They're all villains for making me add another streaming service to my bill." I mean that out of the fifteen people that starred in Scott Pilgrim vs. The World and are now returning for Scott Pilgrim Takes Off, eight of them have since donned a mask to fight (or do) evil.
Let's take a look at who they've played, shall we?
Michael Cera, AKA Scott Pilgrim, is Robin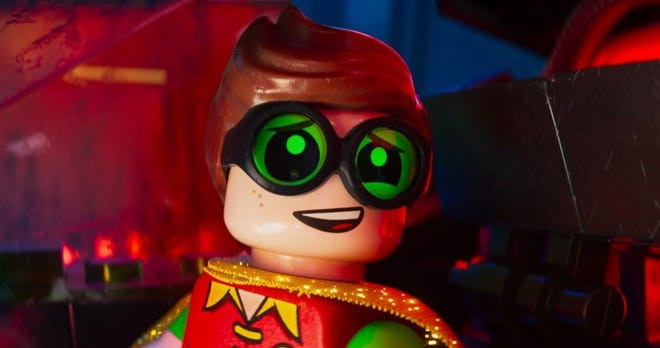 As a massive fan of The Lego Batman Movie, I'm thrilled to start with Michael Cera's masterful performance as a totally different Dick Grayson. Acting as Batman's #1 fan and setting up the best joke in the film ("Children can be cruel sometimes"), Cera brings an adorkability factor completely unique to the register of Robin raconteurs.
Mary Elizabeth Winstead, AKA Ramona Flowers, is The Huntress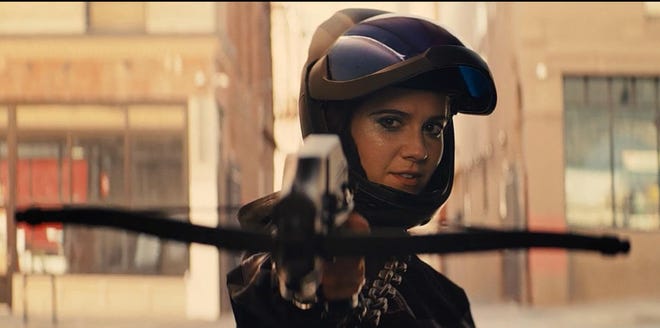 In a film that's just 90% badassery, Winstead's take on The Huntress was one of the badassiest (?) parts of 2020's Birds of Prey movie. Her vengeance-seeking, crossbow-wielding, crush-inducing Helena Bertinelli was a highlight of the movie and a character fans have been clamoring to see again ever since.
(And don't think I forgot about Winstead's other secret identity: Gwen Grayson in the 2005 teen superhero romp Sky High. I just didn't put it above because it came out in 2005, years before Scott Pilgrim.
I could never forget Sky High.)
Brie Larson, AKA Envy Adams, is Captain Marvel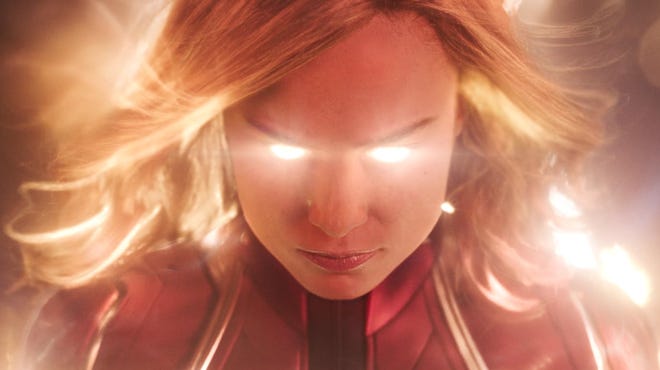 Marvel fans are about to say "Hello again, friend of a friend" to Carol Danvers as she returns to the big screen for The Marvels this November. As a central character to the MCU's multiverse saga, Larson's Captain Marvel may be the most relevant hero and Pilgrim alum in terms of comic book movies right now.
Chris Evans, AKA Lucas Lee, is Captain America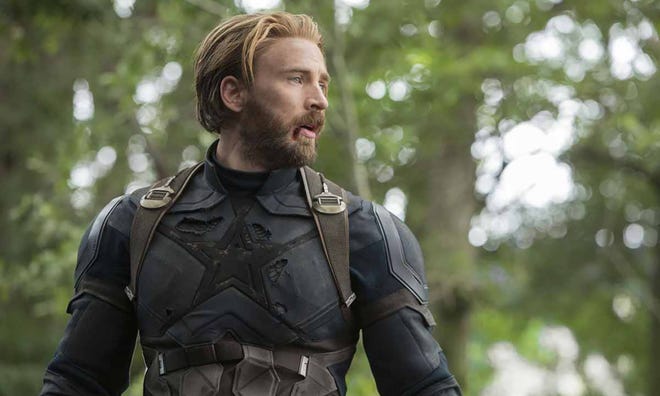 Before he was America's ass, he was a regular one, and not just as Lucas Lee. Evans, who played the hotheaded ex-bf and action star, also starred as the similarly hotheaded Johnny Storm of the Fantastic Four in the titular 2005 film and its 2007 film. Weirdly, that means Evans went from Big Two character to Scott Pilgrim, then to another Big Two character, then back to Pilgrim.
Even weirder? That happens twice on this list.
Jason Schwartzman, AKA Gideon Graves, is The Spot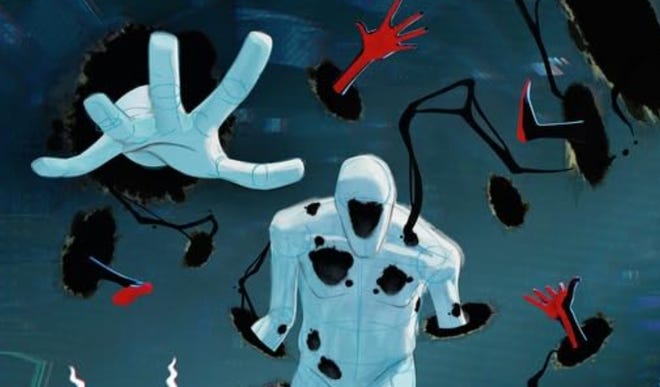 The most recent post-Pilgrim power-up on this list is Jason Schwartzman, who lent his voice to antagonist The Spot in 2023's Spider-Man: Across the Spider-Verse. Seemingly goofy at first, The Spot turned into a real villain… but maybe still not as evil as Gideon Graves.
Aubrey Plaza, AKA Julie Powers, is Amahl Farouk/Shadow King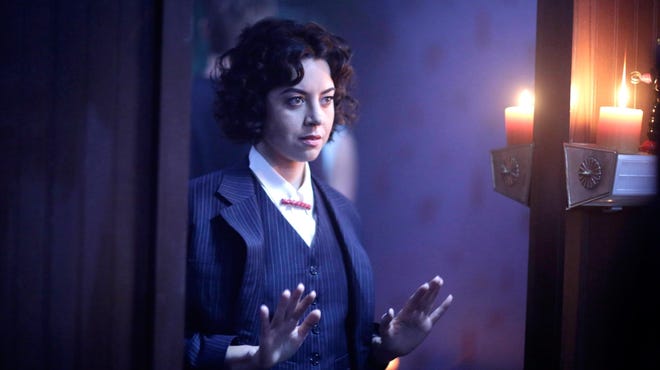 As Parks and Rec's April Ludgate, Aubrey Plaza proved to millions of TV viewers that she was capable of great evil. That evil came to fruition when she played the mind-altering, reality-warping demonic enity Amahl Farouk, also called the Shadow King, in FX's Legion. It's a pretty different character than the comic version, but it's a chilling performance nonetheless, probably the creeepiest superperson a Scott Pilgrim veteran has portrayed.
Brandon Routh, AKA Todd Ingram, is The Atom/Superman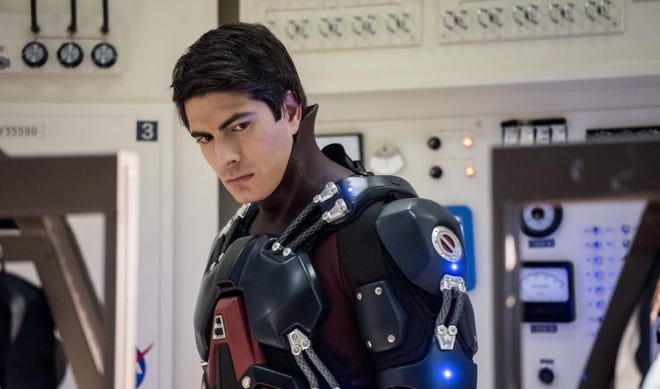 As I mentioned earlier, two actors on this list play a couple superfolks alongside their Scott Pilgrim roles, and the second one is Brandon Routh. As Dr. Ray Palmer AKA The Atom, Routh became a staple of DC TV's Arrowverse post-Scott Pilgrim, years after he played the big guy himself in Superman Returns. As if that wasn't enough, Routh returned to the blue tights and red cape in 2019, during the Crisis on Infinite Earths crossover event, albeit as a futuristic, Kingdom Come-inspired version of the Man of Steel.
Mae Whitman, AKA Roxie Richter, is Batgirl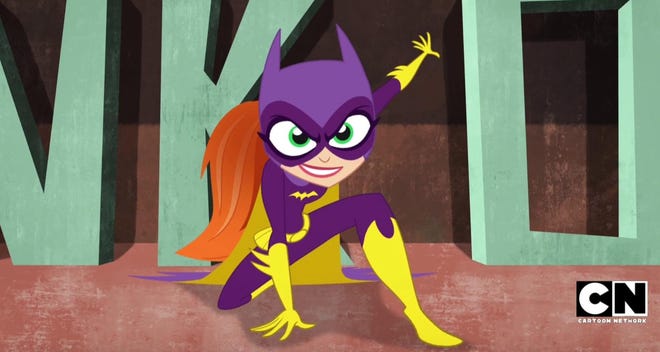 Long before a Scott Pilgrim anime was announced, Mae Whitman started doing incredible things in the world of voice acting, appearing in shows like Avatar: The Last Airbender, American Dragon: Jake Long, and perhaps most notably, as Amity Blight in The Owl House. And alongside all of that, Whitman has done the voice for Barbara Gordon, alias Batgirl, in not one, but two DC shows — Batman: The Brave and the Bold and DC Super Hero Girls. This means that, like Evans and Routh, Whitman has double dipped into superhero fare, alongside her role in the Pilgrimverse.
Apparently comic book characters are like Ramona Flowers – you just can't quit 'em.
Scott Pilgrim Takes Off coms to Netflix November 17.
---
Want to learn more about Netflix's anime adaptation of Bryan Lee O'Malley's cult classic comic? Check out everything we know about Scott Pilgrim Takes Off.