May Dedicatoria – Philstar.com
September 1, 2023 | 2:06pm
Unlikely duo whips up Lady's Choice Creamy Macaroni Salad to complete Filipino Christmas traditions
MANILA, Philippines — Guess who just crashed Ninong Ry's kitchen vlog on the first day of the Ber months? ICYMI, it's none other than the king of Filipino Christmas, Jose Mari Chan! And you won't believe the festive chaos that unfolded.
Ninong Ry and trusty Ian were discussing the impending holiday season when someone knocked on the door, to the surprise of the star-struck duo. Lo and behold, it's the legendary JMC, the man who practically sings Christmas into existence in the country.
Of course, you might think that JMC's mere presence guaranteed an instant Christmas vibe. But here's the twist—he walked in, and felt that something's missing. The king of Christmas himself wasn't feeling "Christmas-y" yet.
How could that be? It turns out, he's looking for traditions that truly make Paskong Pilipino—those that are centered on family, music and food.
And so, after decorating Ninong Ry's kitchen into a DIY holiday workshop, Jose Mari went on to request a dish that brings families together every Christmas: a creamy macaroni salad made with "my one and only Lady's Choice Mayonnaise!"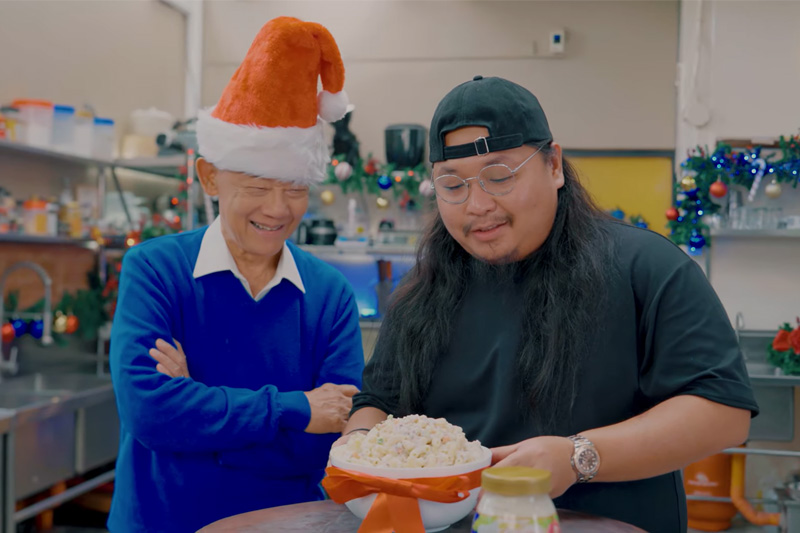 Screengrab/Ninong Ry YouTube Channel
With this, mayo festivities began and Ninong Ry whipped up the creamy macaroni salad for JMC. For sure, every Filipino can relate because it's truly a Noche Buena must-have, right?
Ninong Ry hailed Lady's Choice Real Mayonnaise as the star ingredient, which always ensures a creamy, dreamy dish—the taste of Filipino Christmas perfection.
But that's not all, Ninong Ry also cooked two more Christmas recipes showcasing the versatility of Lady's Choice Mayo: roast chicken and embutido.
Amid the cooking, they swapped tales of Christmas traditions sprinkled with Ninong Ry's usual good-natured banter.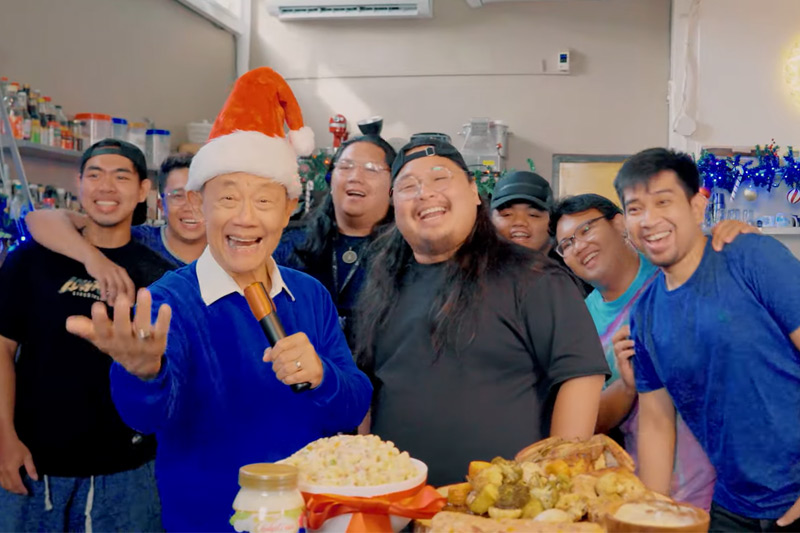 Screensgrab/Ninong Ry YouTube Channel
Before leaving, Jose Mari treated Ninong Ry—and us too—with the catchy Christmas carol, #MacReunionNa from Lady's Choice Mayonnaise.
By the way, here's the complete playlist for your ultimate early Christmas pleasure: 10 Jose Mari Chan songs for your Noche Buena playlist.
Indeed, it was a festive fusion that warms hearts in September. Ninong Ry and Ninong Jomari reminded us that despite the holiday whirlwind, we shouldn't forget the traditions that make Christmas truly special. Decorations, caroling and gathering around a bowl of Creamy Macaroni Salad with loved ones—the recipe for a timeless and memorable Christmas season.
Still like the good old Santa, Jose Mari Chan promises more surprises in store—thanks to Lady's Choice and his signature Christmas vibes.
Get ready, because this Christmas is set to be merrier and more mayo-nificent than ever before! #MacReunion na with Lady's Choice!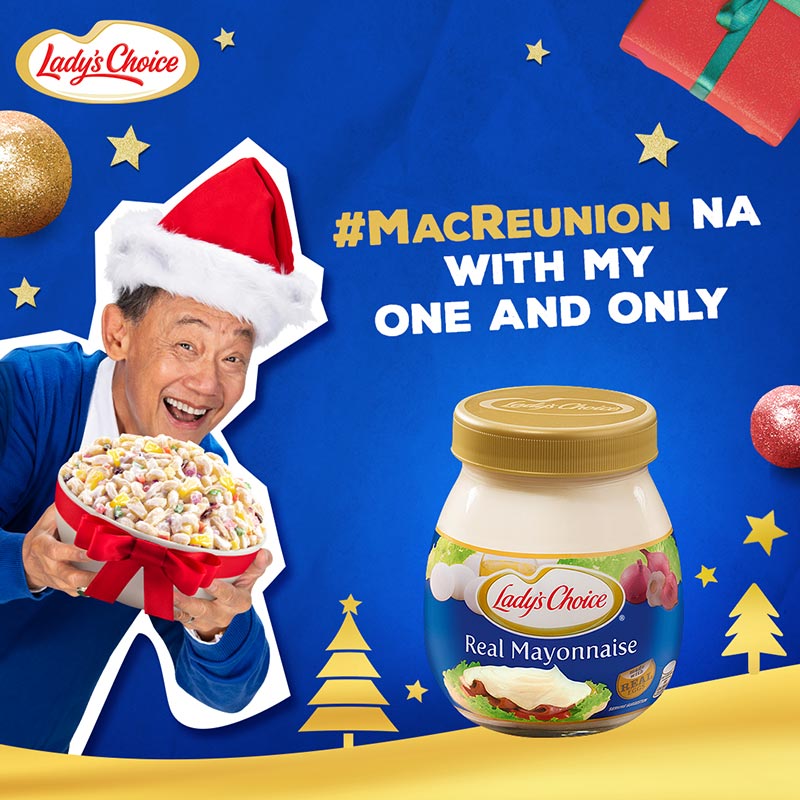 ---
Editor's Note: This #BrandSpace story is created with Lady's Choice. It is produced by the Advertising Content Team that is independent from our Editorial Newsroom. 
---