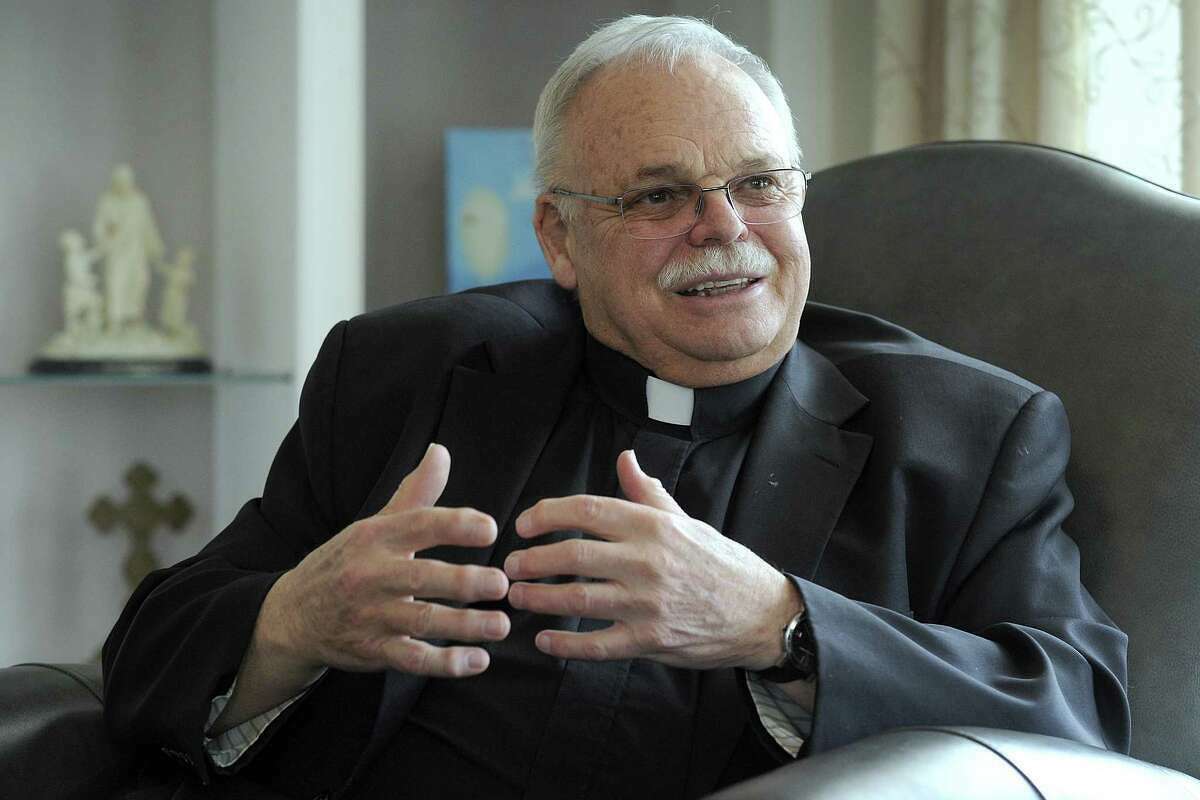 NEWTOWN — A veteran priest and longtime pastor who helped lead Newtown through its darkest days following the Sandy Hook tragedy will lead a the town's annual Labor Day parade on Monday.
Monsignor Robert Weiss, the pastor of St. Rose of Lima Church, will serve as the grand marshal for the 61st edition of the parade, which organizers say is the oldest and the largest of its kind in Connecticut.
The theme of this year's parade is "Deeply Rooted in Our Community."
Weiss, who celebrated the 50th anniversary of his ordination in May, plans to retire as pastor of St. Rose at the end of the year.
"He has been on his pastoral journey for 50 years, in Newtown, for the past 27 years. He is a pillar of strength to all in our community and beyond," reads a tribute to Weiss on the parade website. "These are only a few reasons why we consider Monsignor Weiss 'Deeply Rooted in our Community.'"
The parade begins at 10 a.m. on Main Street and will proceed south past the flag pole to Glover Avenue and onto Queen Street.
Spectators are asked to find seats by 9 a.m. Roads along the parade route will close at 9:30 a.m.
Route 25 (Main Street) North of Johnnie Cake Lane (Mt. Pleasant) to Sugar Street (Route 302)
Glover Avenue
Queen Street (between Glover and Church Hill Road)
Church Hill Road (north of Queen Street)