Calling all commanders, MISSION START! Metal Slug: Awakening, the latest mobile version of the well known arcade and console game has launched its Open Beta on 22 August on both Android and Apple iOS. Metal Slug: Awakening is licensed by SNK, developed by Tencent and distributed by VNG Games. Regarded as one of the most popular casual games that has entertained players for more than two decades, the influential gaming IP has certainly gained a special place in every gamer's heart since it made its arcade debut.
As the latest version of the classic IP series, Metal Slug: Awakening has instilled a comprehensive upgrade across all its iconic features, ranging from the characters to its gameplay – captivating all commanders to revisit the glorious yet exciting arcade gaming experience that mixes modern gameplay mechanics with a touch of nostalgia!
Diverse Gameplay Backed By Numerous Skills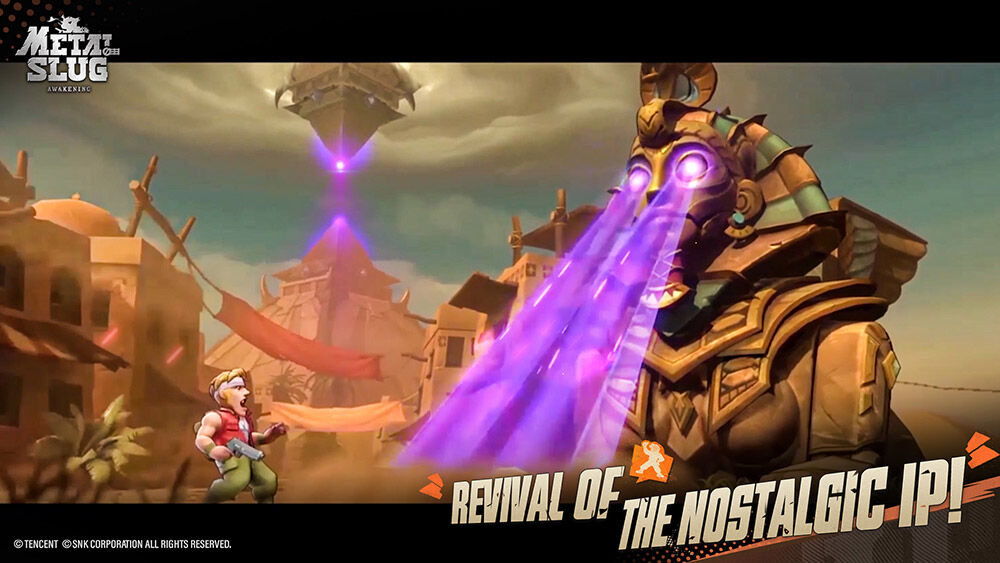 While replicating the IP's signature World Adventure gameplay as well as replenishing most of the classic scenes with refined 3D visual upgrades, Metal Slug: Awakening also optimizes mobile operating systems, thus giving the commanders a brand new yet familiar visual and gaming experience.
Wide Variety of Attacks Are Added While Retaining Most Of the Classic Easter Egg Surprises
On top of the comprehensive advancements of characters, missions and adventures, Metal Slug: Awakening also brings its iconic and nostalgic Easter egg surprises to the mobile version! From the iconic fat Marco to the undecayed mummies, the game not only fully restored the signature elements of Metal Slug, but also diversified multiple features of the game – promising a casual yet thrilling gaming experience to the commanders.
For experienced commanders who are no longer new to the game, they will certainly be amused by the iconic elements and little surprises of the game, including the rewarding blue and white-striped shorts raised by the NPC Hyakutaro, as well as his signature salute gesture, and the coins-dropping Djinn. All of these  Easter eggs invoke a sense of familiarity, and fans of the series will no doubt recall the good old times and their fond memories of the various commanders. 
Brand New Vehicles That Give You A Flexile Battlefield
With the brand-new SV-001 tank, navigating the vehicle has become more mobile-friendly, as it is now equipped with bullet-shooting systems that give remarkably fast-paced attacks and more damage towards enemies! Other than that, the iconic camel installed with flaming modes has also been made available, along with the familiar spring-legged drilling car and numerous unique vehicles that can further empower and support commanders for better attacks in every battlefield.
Numerous Weapons That Stimulates A Competitive Battlefield
Heavy Machine Gun is certainly an unforgettable trademark of the game that can easily resonate with fans of Metal Slug! Besides replicating the iconic weapons, Metal Slug: Awakening has also added numerous brand-new gun collections! Commanders can now retest the power of original weapons including Heavy Machine Gun and Rocket Launcher, while also checking out the latest collection, which includes the Gattling, Boxing Gun, Saw Launcher, and more, which are available for every commander to pick anytime and anywhere.
Wait no more and download the game on Google Play & App Store now!
---
7 Open Beta Exclusive Rewards That You Should Not Miss Out!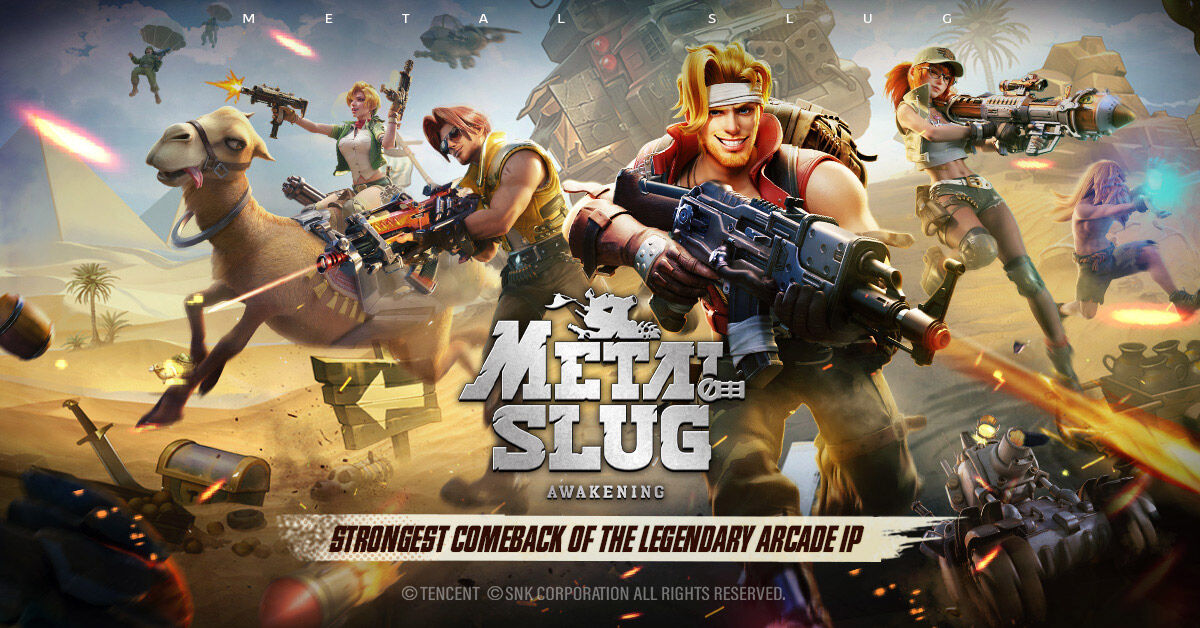 Exclusive Open Beta Rewards With 130 FREE Draws! – 130 draws will be given to every commander in the first month! Dig and gain an advanced epic weapon, and 5 rare weapons. You may even unlock more characters and heroes.

How to Participate? Head to the main city, locate the Events section, and find the 130 Treasure Hunt event. Complete the guided tasks or gameplay to earn a generous bounty of rewards!

2-Star Orange-graded Blazing Heavy Machine Gun For All! – Complete missions and claim the highly sought-after rare epic weapon – the "Blazing Heavy Machine Gun". There are also multiple Treasure Hunts, Coins and Fragments to be claimed.

How to Participate? In the main city, locate the Open Beta Celebration section, and look for the New Recruits Event. Complete the daily designated tasks to collect fragments and synthesize them to obtain and upgrade the blazing weapon.

Seven-Day Login Rewards, Redeem the Original IP Hero and the Legendary Super Vehicle! – Start the first day strong with orange-graded weapon fragments followed by the iconic original IP hero – Nadia Casey on the second day. By the seventh day, every commander will be rewarded with the legendary Metal Slug super vehicle!

How to Participate? In the main city, navigate to the Open Beta Celebration section and locate the 7-Day Login event. Check-in daily for 7 consecutive days to unlock exclusive rewards. Don't forget to bump into our long-lost NPC friend – Hyakutaru for surprises!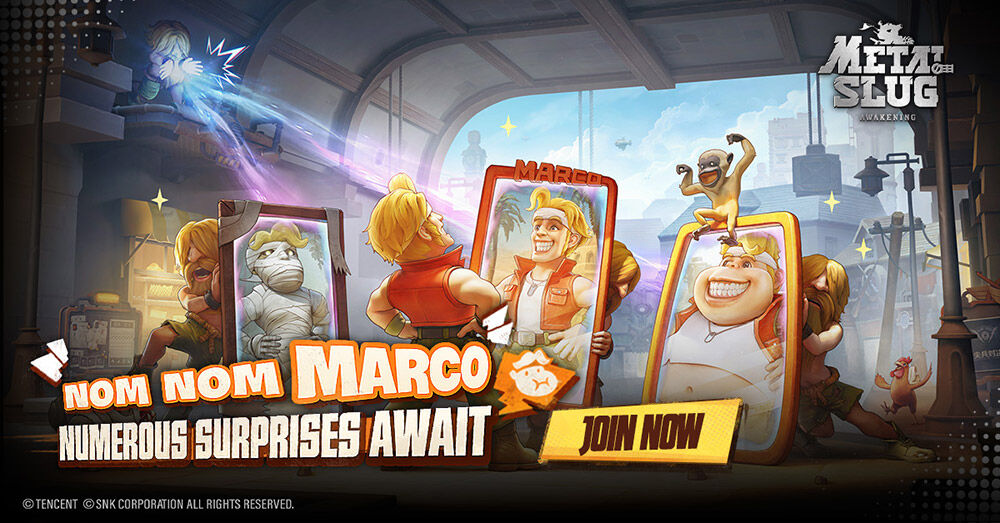 Invite Your Friends & Win Orange and Gold Fragments – Invite your friends to register for the game and receive rare weapon fragments for the Ender weapon and stand a chance to exchange the Epic Gold weapon fragment.

How to Participate? In the main city, find the Open Beta Celebration section and look for the Points Redemption button.

Chubby is Mighty! Transform into Chubby Marco with Apples – Join the transformation craze and claim items to upgrade your appearance. Simply transform your characters with apples and redeem the original IP advanced hero, Nadia Casey!

How to Participate? Look for the Open Beta Celebration section in the main city and locate the Chubby Marco event. Alternatively, use transformation items in Andrew's Small Town to collect apples and exchange them for coins.

Open Beta Name Tag Giveaway – Collect coins and exchange them for permanent thematic name tags!

How to Participate? Enter the main city, locate the Open Beta event, and access the Redeem Store to win the rewards.

First Top-Up Benefits! – Top up any amount and receive a powerful hero – Eva Glen. She's an AOE damage specialist with electrifying chain abilities, giving you an explosive firepower experience. Permanent themed name tags, rare gears, and machine parts are also up for grabs!

How to Participate? Enter Store, look for the Special Offers, and click the First Top-Up event.
For more information about Metal Slug: Awakening, stay tuned to the official Facebook page, Facebook Group and Discord.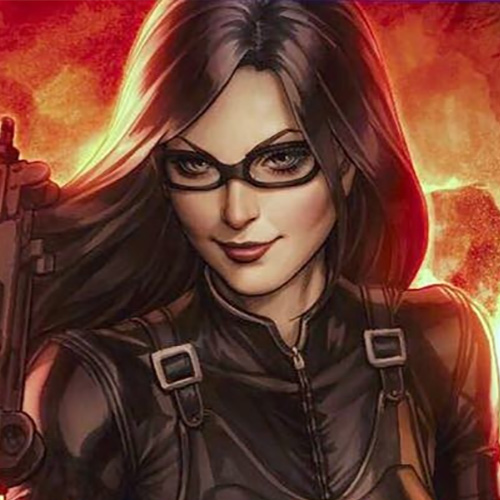 Passion and love mean little to the Baroness. No man can ever be her master. Where there's terror to be sown and coin earned, that's where she will be with guns akimbo.